Loopt is a social networking tool that enables users to connect, share, and explore using their mobile phones. On the Eco-Friendly Internship blog I previously discussed mobile marketing – Loopt offers subscribers the chance to become mobile marketers, of themselves and of places and events they recommend. An interesting feature of Loopt is that it can alert you when a friend is nearby, effectively turning your phone into a social compass. You can also use Loopt to give a heads' up about a great place or event in your area, and in turn use your friends' recommendations to find new activities you might enjoy. To learn more, you can take a tour.
To use Loopt, you need to first make sure that its technology will work with your phone. You also might want to check out their pricing policies, as well as your mobile providers' messaging rates (Loopt currently requires the use of SMS text messages). Once you have established that Loopt is compatible and affordable for you, you can register your phone, verify your phone number, and download Loopt to your mobile.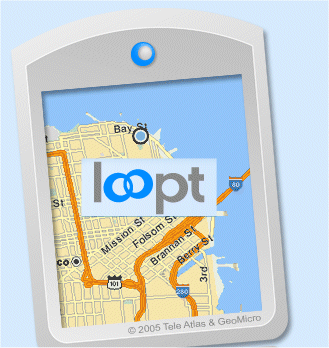 Unfortunately, I was unable to finish exploring all the Loopt has to offer – upon receiving the ten digit code necessary to verify my phone number I entered it into the appropriate field but my code was rejected by the site. I re-sent the code to my mobile in the hopes that I would receive a new code, or that the site would recognize the old code if I sent it again, but still no luck. There is a forum to post questions, problems, and discussions, but in order to use it you must create yet another user account.
I'm still waiting to hear back from Loopt; until then, my social compass is out of commission.